Who doesn't like a man playing the piano?
Essay writing is going woefully. I know I keep bitching about it, but I can't help it. I feel...stunted.
My father, in his aggravating existence, does not help the issue much. I seriously cannot believe that one person can be such a pest, let alone clearly
enjoy
being such a pest.
I hope it keeps raining. I love the rain when I'm prepared for it. I want to wear my leather jacket and my tights and swan about, Starbucks in hand. I'm kinda channeling the
Mary
outfit vibe: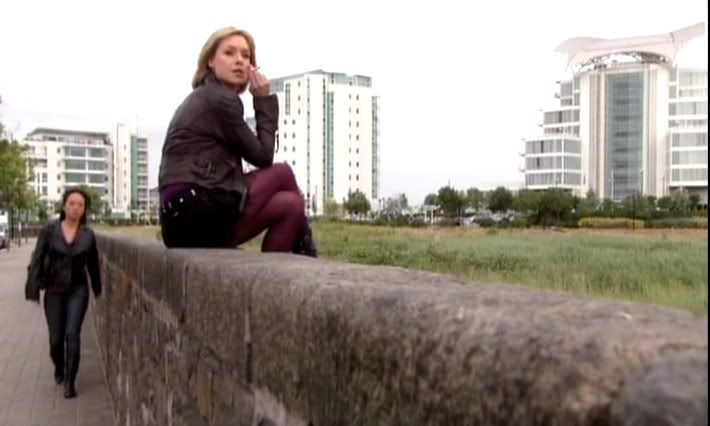 You know, I really think she's quite pretty in this. Not as stunning as
Morgana
, tho. Obviously.
Also, since I'm looking at screencaps [from
here
btw]: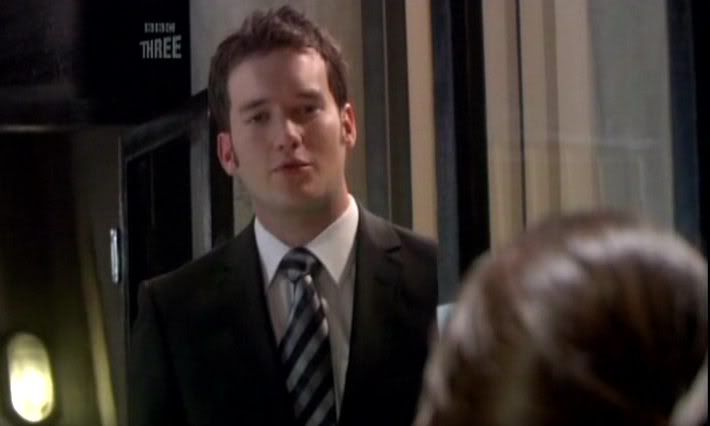 Just. Too. Cute. That's my story, and I'm sticking to it. Even if my mum completely doesn't get it. But then my parents continue to do their best to try and warp my perception of Jack, so it's hardly surprising that I refuse to listen to them. I'm fairly certain this whole Torchwood fandom completely perplexes them.
Speaking of, I'm amused that my Torchwood folder has randomly taken to displaying a picture of Jack Sparrow. I don't know where it came from but it's hilariously apt either way.
What? I keep telling you I am easily amused.
I'm meeting Mandy tomorrow to talk about my project. So hopefully that goes well. I suppose I should come up with some ideas to talk about? I don't know how this works. Trial and error I suppose.
Guess I'd better return to the essay. Le sigh. But perhaps shower first. It's amazing how many showers one can take when one is procrastinating. I will forever remember Lizzie's random blog while doing an essay (was it for Power and Change? I think so) on Myspace (God forbid, when we were still dabbling there) which had to be the most accurate stream of conciousness type set of blogs ever to catch the academic process, including the eventual descent into madness. Brilliant.
Music:
I promise you walls - Shiny Toy Guns
Mood:
Malingering, clearly.