Happy New Year!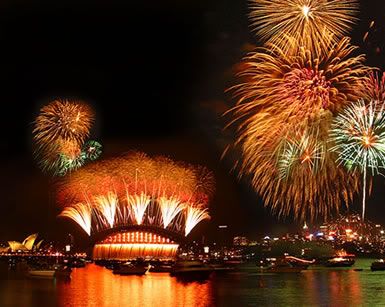 I hope everyone had a good time seeing out the decade. I thoroughly enjoyed myself. We had dinner at the only place open in the surrounding area, much to my surprise, caught a session of
Sherlock Holmes
which I loved, and ended the evening with cocktails. Not nearly as many as I anticipated and I now have more alcohol than strictly necessary, so if anyone wants to come over for cocktails, I can happily oblige! I barely slept and spent the 1st on the couch with Lizzie watching various eps of Doctor Who, including an old-school one that did nothing but perplex us and encourage mocking. I know, we're terrible, what can we say.
The most important thing of course is that 2010 is finally here, and let's just give three cheers for that. I'm feeling optimistic about this year, I feel like I can keep building. I'm not really very good with resolutions but I really want to push myself this year to do new things, and to make An Effort. I'm going to try and really put a lot of work into uni for a change, I'm going to hopefully take French classes, I'm going to be unapologetically myself - no more pretenses, no more feeling awkward. I'm going to volunteer for stupid things and try and do a few interships. I'm going to exercise regularly. I'm going to write every single day, and keep doing too much of everything until my fingers threaten to fall off. I'm going to go out and enjoy myself, I'll try to go to as many gigs and geekfests as I possibly can. I want to make 2010 count. I have a feeling it's important somehow.
"Life is to stay in places and to leave…to trust, to distrust…to no longer believe and believe again…to watch the changes in the seasons…to be out in boats….to watch the snow come, to watch it go…to hear the rain…and to know where I can find what I want."
- Hemingway
In other news, I went to the movies with mum and a family friend last night before making milkshakes and watching Center Stage with family friends' daughter. I really do love that movie. Today, I have taken down the Christmas decorations (well the indoor ones) and am yet again covered in glitter. It is unavoidable. Although I did finish reading
Stardust
last night so I can pretend the glitter is apt, I suppose.
One last thing that we need to get straight before I trot off to do other things, I do not have a boyfriend. I've been on two dates with a guy, that is it. Can we please not make issues out of things before there are issues to be made? Okay? Okay.
Now, to the book depository!
Music:
Love song - Sara Bareilles
Mood:
Glitter fairy