Today I was alerted to the fact that it's been a decade since
The Matrix
was first released. It really doesn't feel that long. Ah, The Matrix, remember when it was the height of cool and people ran around in long black coats and shades, when we realised that Keanu really did his best playing someone not quite human, and that there was no situation that couldn't be enhanced with a "Missster Anderson." Then there's the conspiracy theories, whispers of "If this really
was
the matrix..." Ah 1999, you were good to us.
In honour of this, I present lego Matrix, not to be confused with lego Darth Vader. This is something completely different:
This
is it in frame with the original.
Anyway, here are two random photos! The first one is of the new notebook, nicknamed Sheldon but networked and registered as Torchwood Four. The second is a t-shirt I couldn't resist buying which arrived today, just in time to be a birthday present to myself.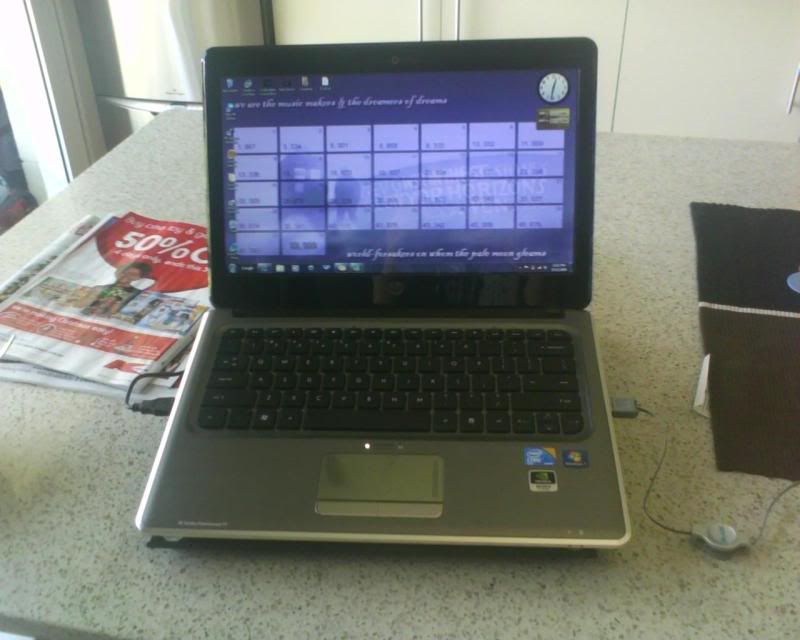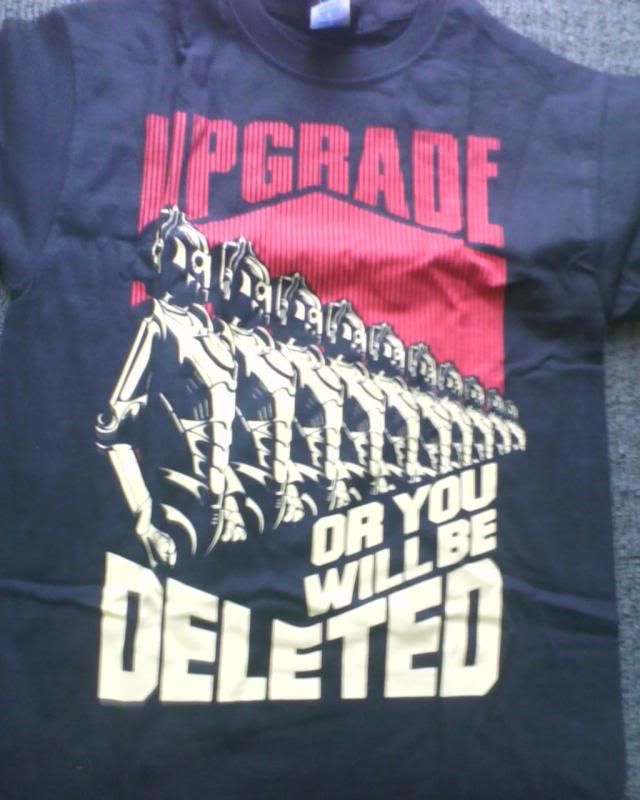 I know, my life is just
so
exciting, isn't it?
Music:
I want to know your plans - Say Anything
Mood:
Writing, writing, writing