I could do with a nap right now.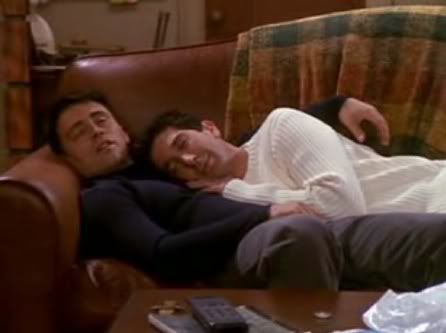 Best nap ever!
PMA are counting down their favourite songs of the last decade, and today I noticed that they have 'All these things that I've done' at number 12. I've been on a Killers binge lately, and I have always been obsessed with that song, so I wholeheartedly approve of their assessment.
The Killers like to think that every song they write is a masterpiece, that Sam's Town is one of the great all-time rock albums (it is underrated for sure, but come on now). In reality, the Killers have many good tracks, a whole bunch of great tracks, and "All These Things That I've Done." With its glorious hooks, build-ups and sing-along lyrics, it is truly a classic.
Once they've finished the countdown, I'll repost the whole list...if I remember.
Meanwhile, I stumbled upon this via Paul Cornell's
blog
yesterday.
I think I should probably do a Christmas Playlist soonish.
Music:
Rain
Mood:
Sleepy