Well, what a week it's been. It seems my answer to the coldest winter in 23 years is just to do as much as possible - I'd argue it's a vain attempt to stay warm but plans predated the weather forecast. But still, I've been a busy little working girl.
Despite the manic goings on at work (I don't even want to talk about it - get it done and let it go), I've been quite social. Tuesday night we hung out at R's place, devouring pizza and snuggling up to watch the first episodes of Harper's Island and Lost. I was obnoxious and took great joy in predicting everything before it happened and pointing out flaws in the stories. Lost did absolutely nothing for me. In fact, it seems like one of those shows that asks too much of you for too little return, until perhaps the last season, and I just can't be bothered investing in something like that. Especially if it doesn't grab me straight away, which it (unfortunately for all watching with me) didn't.
Wednesday night I headed off to the Ritz at Randwick for a Twilight triple feature with some uni people. It's such a cool cinema, one of those old-school ones that you just don't really see anymore these days. It was of course the premiere of Eclipse at midnight, but sadly I had to work so I only stayed for the first two. I actually enjoyed them much more on second viewing, and the company certainly helped. We'd make scathing comments and laugh, and generally just wonder why the film adaptations don't seem to manage to capture things the way the books did. It was a fabulous night out actually, it was so nice to just sit around chatting in between the films. Very enjoyable.
Yesterday, the trio of geek set off to the wedding of our high school friend, in floor length gowns and fears of being overdressed (we weren't). We have been angling for invites to this wedding for the past three or four years, and had high hopes for something gothic and unconventional. Long story short, it was a fabulous wedding. Unconventional, for sure, and with a healthy touch of goth, but still so incredibly stylish. Bridesmaids wore all black, groomsmen had purple ties and handkerchiefs. The bride wore a floor-length corset-style dress with lace overlay in purple with black trims. From the castle like venue, the delicious
Corpse Bride
cake and the old school wedding car, everything just looked fantastic. The menu was chocked full of deliciousness, wonderful champagne, and music that ranged from Elvis an The Beatles to Billy Idol, HIM, NIN and the Offspring – the wedding dance was to Aerosmith. Definitely a wedding win, and I am genuinely so happy for them. That's quite anew experience for me, since mostly at weddings I'm fairly blase, but I had a honest feeling of goodwill for everyone involved. I just couldn't help thinking that if he'd met someone like my friends and I, he'd never have had that, and he clearly wants it. They both clearly do, so yeah, I'm glad they found it together. I may not get it, and I may think she may just be a bit too young to settle down, but we all have different priorities, and as long as they're happy – well hey, good on them. And they're so obviously happy – it's not the dread I felt when a 21 year old married my cousin two years ago, where I just knew she was throwing her life away. So yay, wedding! It's always nice to have an excuse to dress up every now and then.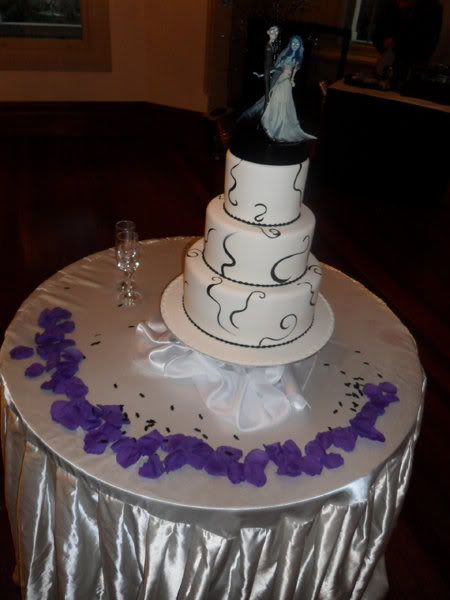 Yum, cake!
> Random things:
1. It's been all over the interwebz that Johnny Depp has signed on to do a Doctor Who movie. I first saw
this post on io9
, and Doctor Who News ran the following in their weekly round-up post:
Last, but not least, is the revelation that Johnny Depp has "definitely" signed up to play the Doctor in a big-budget Hollywood movie, written by Russell T Davies and featuring the Daleks and the Ebola virus!
It's all rumours, of course, but it still bears mentioning I feel. Now, I love Johnny Depp. Adore, love, whatever. But this does my head in. My mum keeps saying that it could work because Johnny is so good when it comes to interpreting characters, and always does it with his own twist – but...it's the Doctor. I can't reconcile the two. For any interested parties,
here
is quite a comprehensive article on it from Digital Journal, speculation being what it is.
2. To dovetail with an upcoming X-Men story arc, Marvel have launched a series of "vampire variants" covers. Four were featured
here
on io9, including a vamped out Iron Man and The Hulk.
3. Earlier in the week I couldn't help wondering what has happened to my bands. A few years ago, FBR were the tightest (and rather incestuous) labels around, their bands were blowing up big time, and I was right there for the ride. And now, it's all gone. Panic split up, Fall Out Boy disbanded, Travis is releasing solo songs, Cute is all messed up, Cobra seem to have bought in on their own joke, and frankly, who knows what any of the others are doing, most of the time it doesn't seem like much - I just remember how tight they all used to be, and how much it all meant to me, and I wistfully realise that my mum was right. I changed. Things changed. Doesn't mean I can't think about it.
On that note, apparently Pete has a new band -
Black Cards
.
4. Words aren't adequate for this.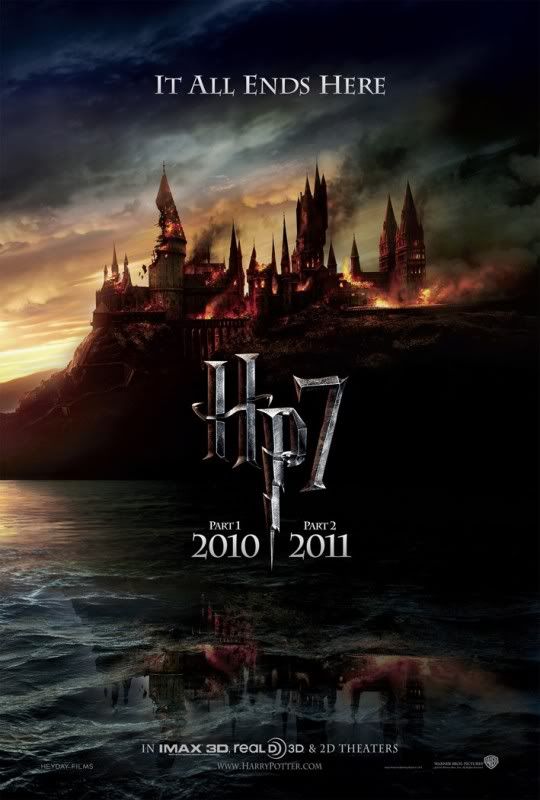 Eeeeeeeee!!!
I have other things to mention, but Doctor Who is on. Excitement! Pandorica! River! Time Agent references! Fuck yes.
Must go. Ramble later.
Music:
Goodbye young tutor, now you've ougrown me - Say Anything
Mood:
Thirsty